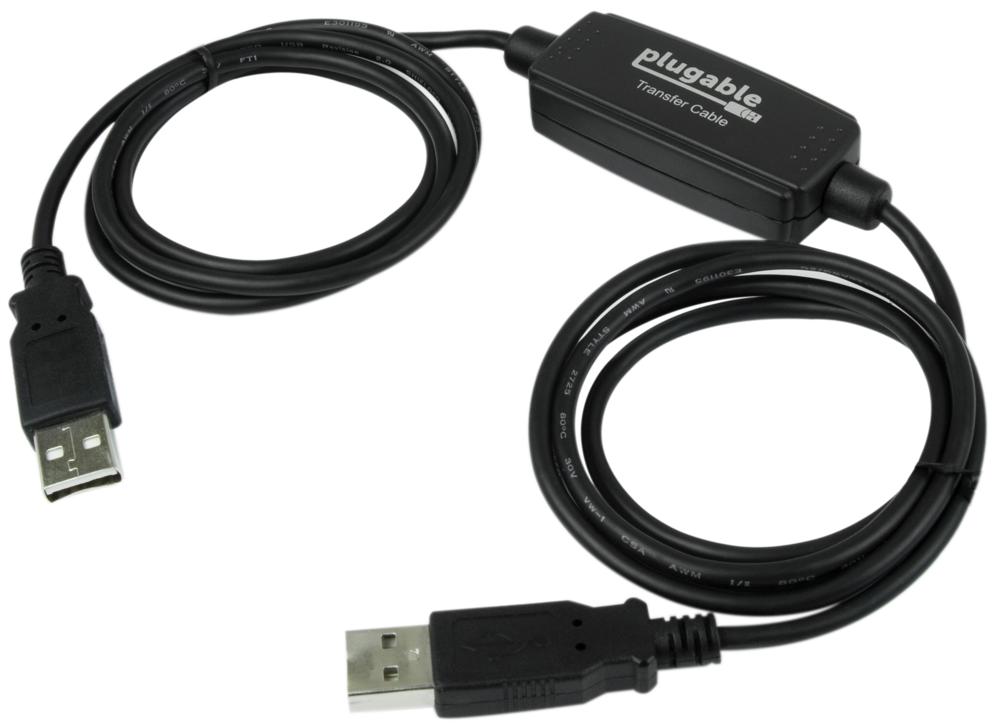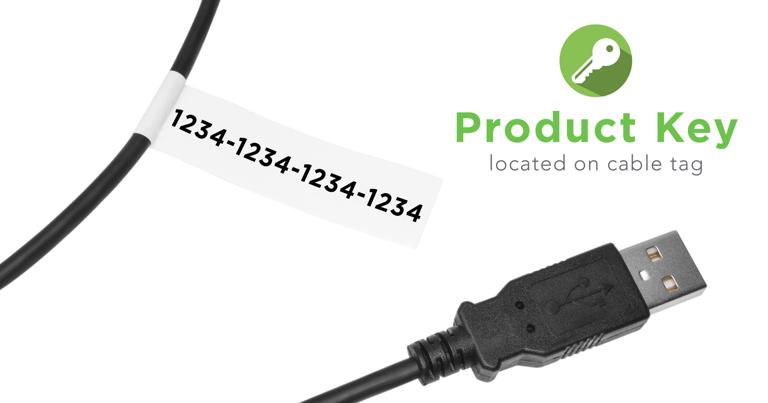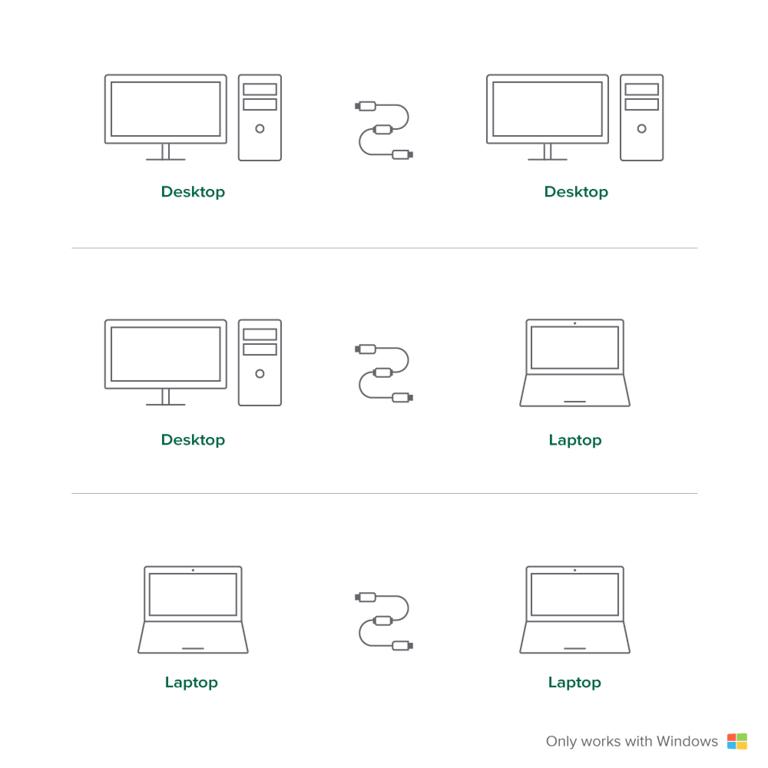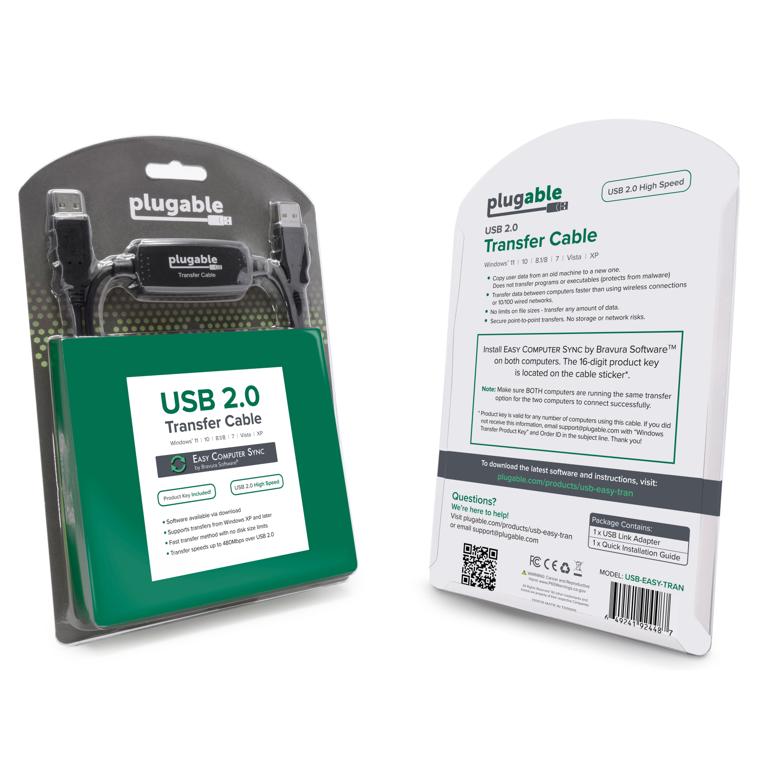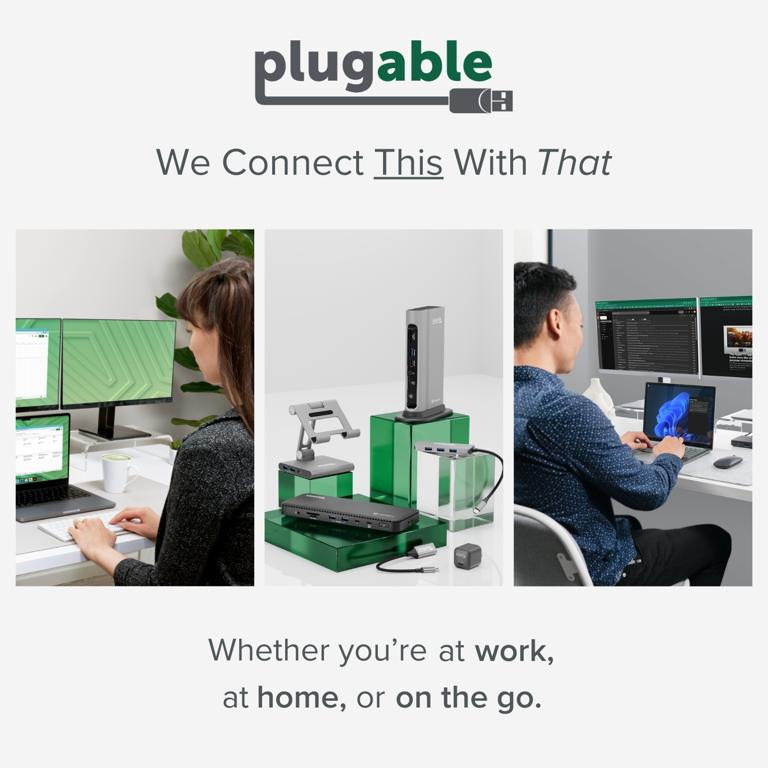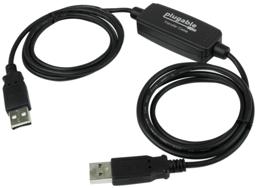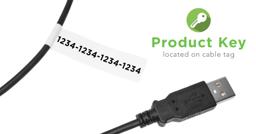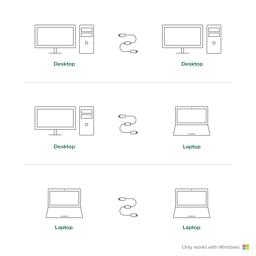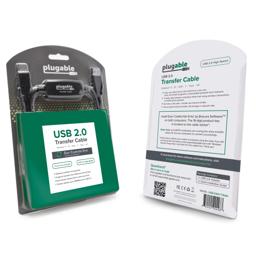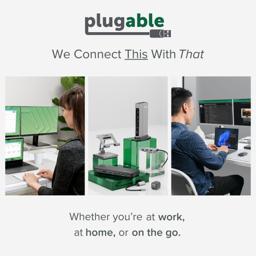 List Price : $34.99 $24.95
Amazon Rating : (3150 Reviews)
Features
EASILY TRANSFER—files and folders when upgrading from an older Windows 10, 8.1, 8, 7, Vista, or XP computer to a newer one. 32-bit and 64-bit versions are supported. macOS and other operating systems are not compatible. Not compatible with Windows 10 S Mode, or Windows Server editions
INCLUDES SOFTWARE—A unique 16 character Product Key for Bravura Easy Computer Sync software is attached to the cable ($19.95 value). This software allows you to transfer your important files such as documents, music, pictures, videos and other data files
NO NETWORK NEEDED—No size limits, and simpler than transfers by disk. Both PCs involved in the transfer must be fully functional, and have attached displays
CUSTOM SYNCING—Supports custom file and folder syncing between two supported Windows computers, including drag and drop transfers. Does not transfer programs; they must be reinstalled from the original disks or downloaded files
2 YEAR WARRANTY—We love our Plugable products, and hope you will too. All of our products are backed with a 2-year limited parts and labor warranty as well as Seattle-based email support
Plugable USB 2.0 Transfer Cable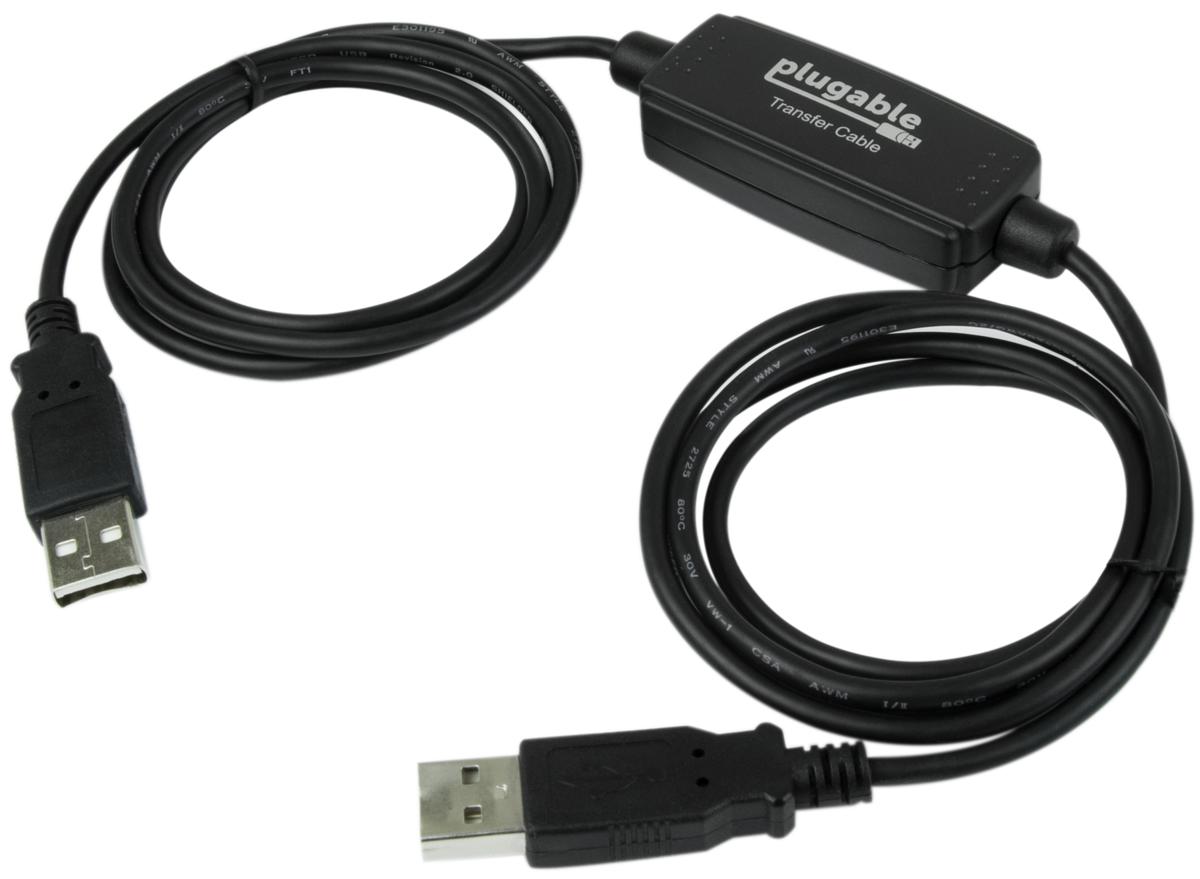 Unlimited Use for Transferring Data
Our USB 2.0 Transfer Cables (USB-EASY-TRAN) give you the power to transfer your important files and data between two Windows PCs at a time. With convenient data transfer over USB 2.0, plug-and-play ease, and point-to-point simplicity and security, you can transfer your important files and data with confidence.
Featuring USB 2.0 High Speed "Type A" on both ends, and a Prolific PL-25A1 chipset, our Transfer Cables provide transferring without the storage limitations you'd find by using discs or drives.
A great solution for transferring files and folders when upgrading from an older Windows computer to a newer one, or for regular transfers. Provides unlimited use to transfer what you need, when you need. (Note: Programs cannot be transferred, and must be re-installed from the original discs or installation files.)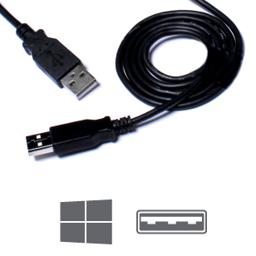 Compatibility
All needed drivers for Windows 10, 8.x, 7, Vista, and XP are included in the Bravura Easy Computer Sync software

Compatible with 32 and 64 bit versions of Windows

Compatible with active and passive USB extenders like our Plugable USB 2.0 and 3.0 extension cables (not included) for greater distances between PCs

No support for macOS, or other operating systems

Not compatible with ARM-based Windows (MS Surface RT)

Not compatible with Windows 10 S Mode

Not compatible with Windows Server editions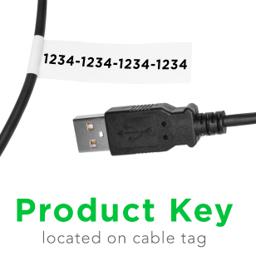 Software and Product Key
Bravura Easy Computer Sync software is included (a 19.95 retail value)

A unique 16 character alphanumeric Product Key is included

The transfer software must be run on each computer connected by the cable, and the same Product Key will work for both computers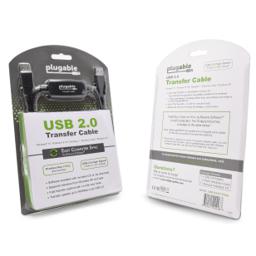 In the Box
A six-foot (2-meter) USB 2.0 Transfer Cable

16 character alphanumeric Product Key (printed on a tag and tied to the cable itself)

A software installation disc (the software can also be downloaded from our website at no additional cost)

A quick start guide
Power
Port
Placement
Power Host / Device
Connection Type
Notes
Voltage
Amperage
Wattage
USB-A to Host
Cable End
Host
Bus Powered (No Power Adapter)
0.0W
Connection To Host
| Port | Placement | Version and Link Rate | Features |
| --- | --- | --- | --- |
| 2x USB-A | Cable End | USB 2.0 (480Mbps) | |
Step-by-Step Instructions

The video below provides complete step-by-step instructions to get you started transferring.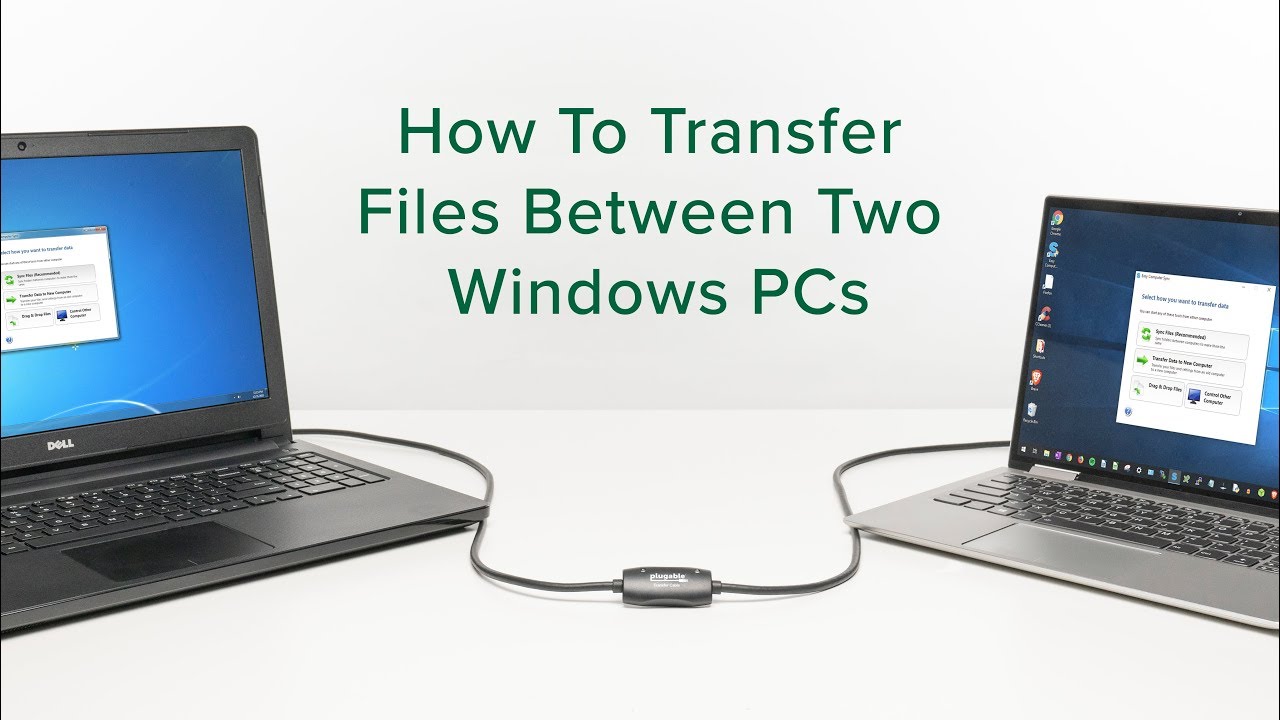 Install the software on both computers by using either the included software installation CD, or download the software for installation from the Download section on this page, or, click Here.
Give both computers a restart to ensure the software installation process has finalized.
Connect the Transfer Cable, and start the software on both computers to initiate the connection.
At this point, you can register the software with the included 16 character Product Key.
Now, pick the transfer mode you want to use and begin transferring.
Questions? We're here to help! Please reach out to us at support@plugable.com
Filter Help Articles and Frequent Questions by Category
Clear Filters
Frequently Asked Questions
Troubleshooting